How to Apply Semilac Gel Polish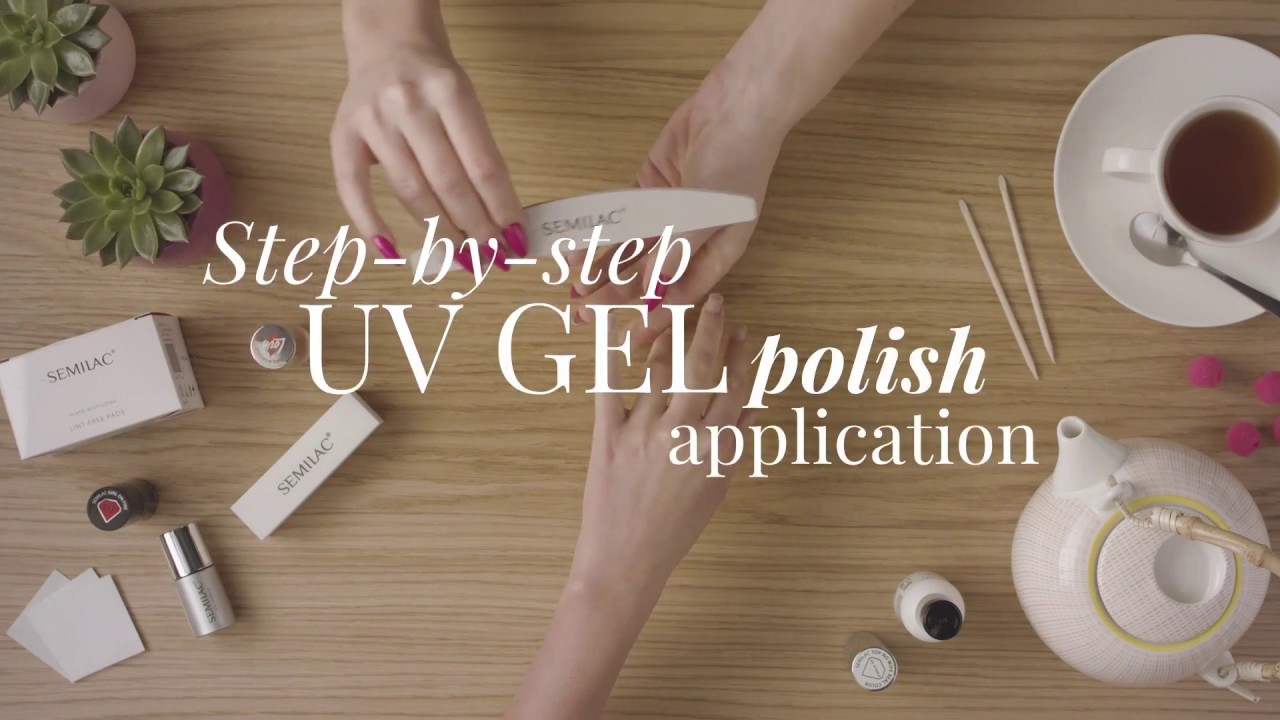 Newsletter
Want to receive our latest updates? Sign up for free!
Semilac Gel Polish
Looking for nails that really make a statement? Make-up essentials to create a lasting impression? Then look no further than our Semilac shop.  
As an official distributor of Semilac in the UK, whether you're searching for a salon – or your own make-up bag – we challenge you to find a better choice of gel polish or cosmetics anywhere else. Shop with us for the very latest colours, effects and trends – all at great prices.  
Renowned for quality and performance, Semilac originated in Poland but is now an acclaimed brand in the UK and beyond. Winners of the Pure Beauty Award in 2017 and nominated for international honours at the Global Pure Beauty Awards 2018, Semilac is one of the leading gel polish names on the market. But don't just take our word for it – try for yourself, we promise you won't be disappointed!
Why choose Semilac gel nail polish?
Semilac offers a hybrid nail polish which combines gel and UV with the convenience of regular polish. What does this mean for you? A finish that is quick and easy to apply but that looks great and lasts – everything you could want from a gel nail polish, right?  
Add to that their vast, globally inspired colour range, and extensive collection of additional products including cuticle oils, hand creams and nail tools and why would you use anything else?  
Are you big on nail art and looking to create a visual masterpiece? With Semilac the only limit is your imagination. Take a look at the exciting effects range which covers everything from neon and metallic to cat eye, galaxy and spider gel. 
New to nails? Try one of our fantastic starter kits which includes everything you need for a complete gel polish manicure. Alternatively, you could give the innovative one step pen a go – no base or top layer required and easy to apply by simply painting the colour on to your nails in smooth stokes.
Semilac makeup and more…
Why stop at stunning nails? Semilac also offer a beautiful makeup range covering all your essentials from eye shadow pallets and eyeliners to bronzers, mascaras, and lipsticks. Helping you to look gorgeous from head to toe. 
Helping you to stay safe
As salons across the country begin to re-open their doors following the COVID-19 outbreak, safety is a top priority. If you're a salon owner, you'll no doubt be trying to frantically ensure all necessary measures are in place. To help, we're offering a range of protective equipment including gloves, face shields and hand sanitisers to keep you and your customers safe. 
Easy ordering from our Semilac shop
Ordering from us is quick and easy. Simply add your chosen products to cart and, when you're done shopping, checkout with PayPal or one of our other secure payment options. 
Wherever you are in the world, we offer fast and efficient shipping so you will be enjoying your Semilac goodies sooner than you think. Spend over £45 with us and you'll also benefit from free next day UK delivery!
And don't worry, if you're not completely happy with your Semilac purchases, we offer hassle free returns within 30 days. 
Get in touch
Want to know more about any of the items in our Semilac range? We are here to help and are always happy to chat to you about any of the great products we have in stock, offering friendly, expert advice. Fill in our contact form, call us on 01636 707 727 or email info@semilacshop.co.uk – we look forward to hearing from you.  
Our products